today couldn't have been any better, and i love

spendin

'

sunday

afternoons with my man!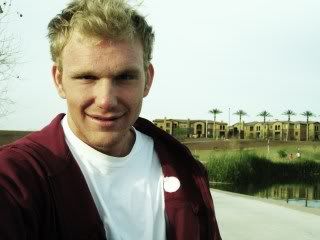 agh

! so handsome :))
we walked around discovery park and talked about dogs, like we always do

hahaha

this weekend was just what i needed. rest and relaxation mixed with GREAT food, low key activities such as shopping in

scottsdale

, a brunch with the Miller's and their awesome neighbors, a spring training game between the cubs & the A's and laying out by the pool.

i'm

so blessed to spend my time with such an amazing person, i couldn't be more grateful!
thank you for spending your weekend with me,

klay

! i love you!

we ended the night right by making a chocolate cake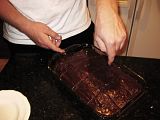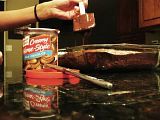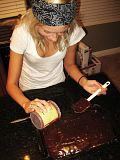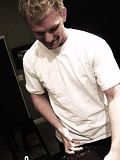 simple yet scrumptious!

oh! before i forget, we did end up going out to the candy shop i mentioned in a previous post. it was located out in phoenix, and the name of it is

Smeeks

. it was so cute, but the candy was

sooo

expensive! it wasn't about the candy so much as the brilliant and precious novelties they were selling. i must have saw "

awh

, oh my gosh, i love this!" about a million times! definitely a good place to visit if you're in the area *phoenix




aaaand

if you do happen to stop by, DEFINITELY check out the boutique "

frances

" next door. they have free people clothing and tom's shoes, but my favorites would definitely be the accessories and the HUGE collection of incredible greeting cards. i could have sat and read them for hours. they even had a tin of incredibly clever "i love you" post cards that i don't even know how to describe. i consider myself rather picky when it comes to cards and the message they display but i was very impressed by their selection.

on a side note, the weather this break has been nonstop gorgeous. i feel compelled to spend every minute in the sun, soaking it up!

i've

never felt so refreshed, i really needed this time off and i wouldn't have spent it any other way!